Sustainability and responsibility for the Swiss retail company Migros
CLIENT
Migros - Generation M
AWARDS
Best of Swiss Web 2017
[unex_ce_button id="content_93mpwqmhu,column_content_f0cn9pncr" button_text_color="#333333" button_font="semibold" button_font_size="15px" button_width="auto" button_alignment="left" button_text_spacing="1px" button_bg_color="#ffffff" button_padding="15px 20px 15px 20px" button_border_width="1px" button_border_color="#f8e81c" button_border_radius="0px" button_text_hover_color="#333333" button_text_spacing_hover="1px" button_bg_hover_color="#f8e81c" button_border_hover_color="#f8e81c" button_link="https://generation-m.migros.ch/de.html" button_link_type="url" button_link_target="_blank" has_container="" in_column="1"]VIEW WEBSITE[/ce_button]

In only three months we managed a complete re-design of the sustainability campaign "Generation M" for the Swiss retail company Migros. The retailer already has a strong standing as a green company in Switzerland. Our main goal was to extend this lead against competitors, but also increase the awareness for a more sustainable lifestyle within Migros' target groups. Aside the new responsive layout we established an unique look and feel, which embraces the campaign's high level of transparency. With success, Migros further increaced its rating as one of the most sustainable companies in Switzerland and the campaign won Silver at the "Best of Swiss Web" awards in 2017.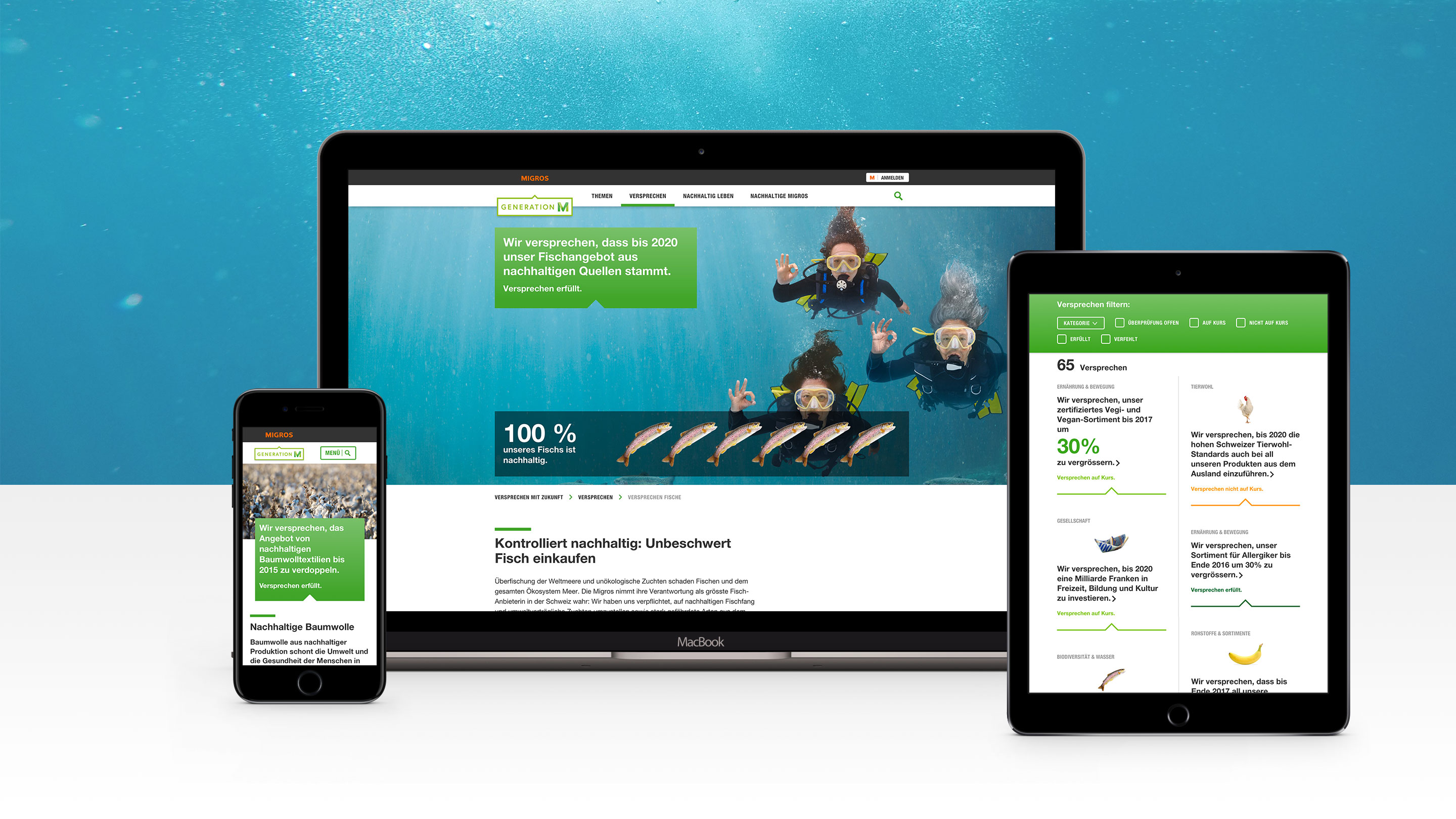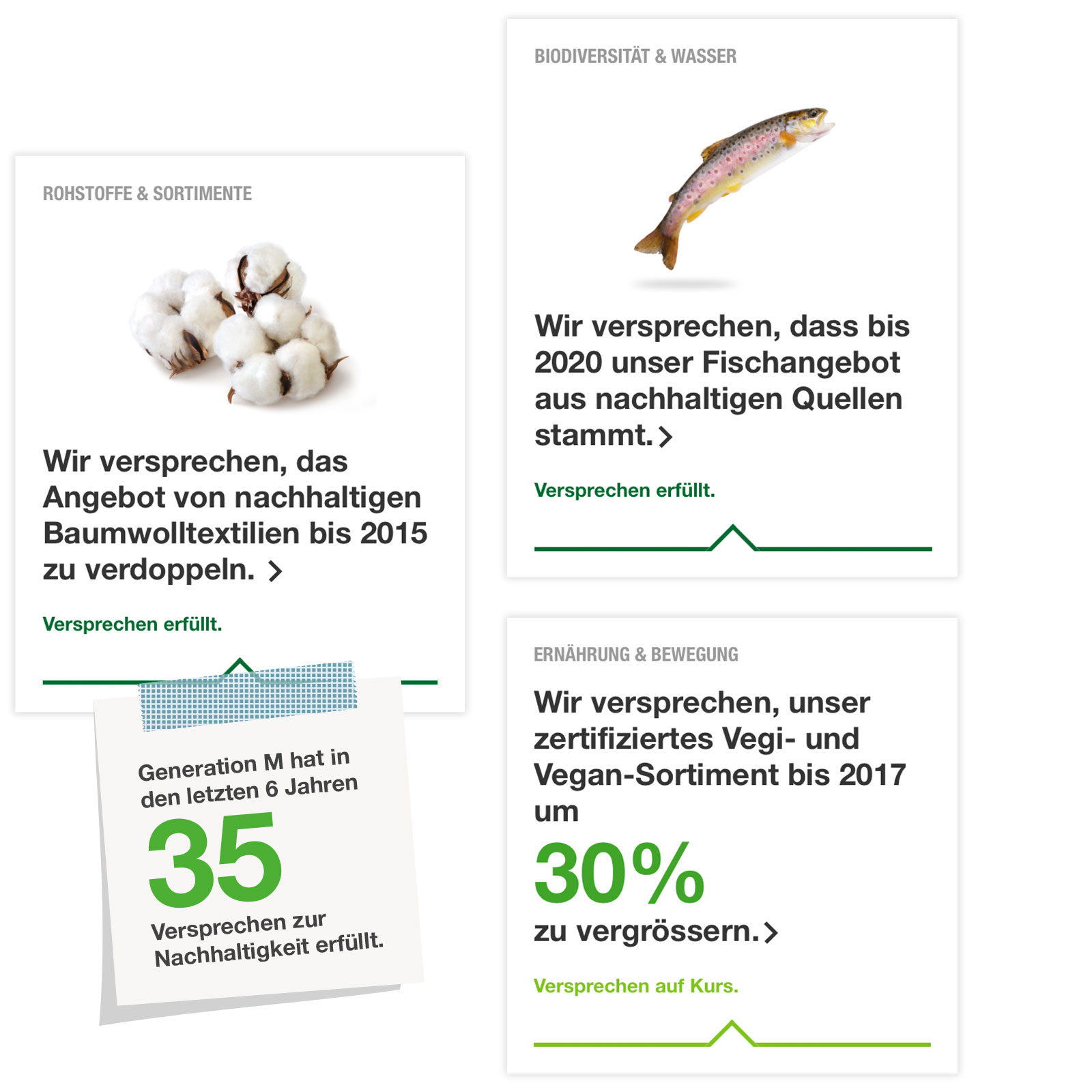 Transparency was the leitmotif of our design approach. With outlines instead of color fills, gradients, blur and opacity we achieved a much more spatial layout with room to breath for products and imagery. We replaced blocky containers with cut-out images and created a consistent new look for icons and interactive elements.

One key component of the Generation M campaign are more than 60 promises given to current and future generations. The unique aspect: the comapny talks very openly about success, but also failure and the reasons for it.